Welcome to Avis
Fashion in Italy
Italian clothing is always a unique style and the highest quality, which has firmly consolidated its position in the global market. Do not miss the opportunity to touch the beautiful.

Many people in Italy associate shopping with Milan, and this is not without reason, because Milan is considered the capital of shopping, although other cities such as Florence, Venice, etc. are also quite popular in this regards.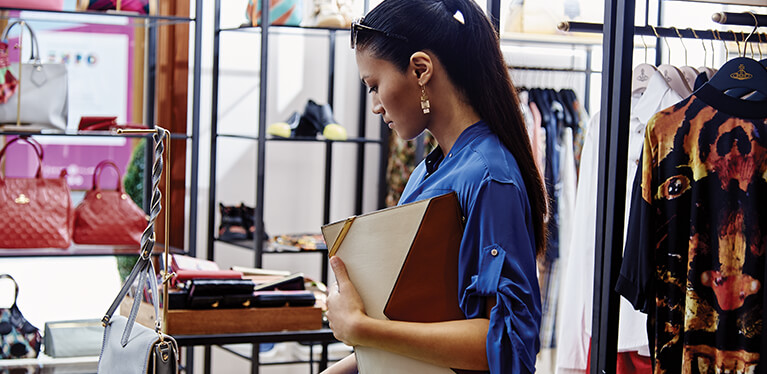 Milan
Famous fashion houses and their headquarters are concentrated in this city, designer boutiques shelves are full of original and shocking models of clothes, fashion shows are held every year, and indeed there are no other famous countries in this world who have such a number of famous fashion designers. In the boutiques, where the latest collections of famous fashion designers (Prada, Chanel, Versace, Valentino, Trussardi, Armani and their ilk) are presented, prices are certainly not the lowest. But there are also such boutiques, where last year's collections of the same famous fashion designers are sold out, the prices for which are quite reasonable.

Venice
In Venice, you will find products from the world famous Venetian glass, fabrics and lace. Lovers of antiquity will be interested to visit the antiques fair, where sometimes quite valuable things are presented.

Florence
Florence is also rich in such goods. Here you will find leather goods, clothes, shoes, jewellery, antiques. You can also buy souvenirs and jewellery from various precious stones.

Moreover in Italy there are many outlets, shopping centres, entire towns of prestigious brands of clothing, shoes and accessories, which offer discounts from 30% to 70% of the initial cost all year round. This is a paradise
for shopaholics.



The main outlets distributed throughout Italy are listed below and just because you're an Avis Customer you will enjoy a special discount with many of them.




"One Day Plus."
Card to take advantage of a
10%* discount
at all the participating boutiques. Also free for you a breakfast * or an aperitif * at the Village catering points).
www.landoffashion.it/en/home
Participating outlets:
Sityfashion Outlet (Isernia)
Fidenza village (Parma)
Castel Guelfo (Bolonia)
San Marino Factory Outlet (Rimini)
Sityfashion Outlet (Isernia)
La Reggia Disigner Outlet (Naples)
The Place Luxury Outlet (Biella)
Cremona Factory Outlet (Cremona)
Mondovicino Outlet (Cuneo)
Sityfashion Outlet (Isernia)
Franciacorta outlet Village (Brescia)
Fashion District Molfetta (Bari)
Palmanova Outlet Village (Udina)
Fashion District Mantova (Mantua)
Valdichiana Outlet (Arezzo)
*The additional 10% discount is valid up to the 30th may 2019 and is applicable at all participating boutiques. The invitation for breakfast / aperitif at the catering outlets of the villages is valid for a maximum of 2 persons. To enjoy this offer please show or mention your rental agreement number with Avis at the outlet's info point.